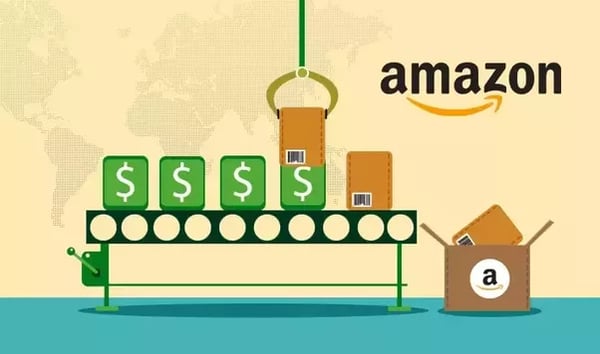 Repricing is the lifeblood of a successful Amazon business. And it's often the first part of the business to be automated - and eventually outgrown.
"About 90% of the time the merchant who wins the Buy Box gets the sale," said Michael Anderson, CEO and co-founder of Etail Solutions. "So sellers quickly realize how important it is to be priced competitively - and how impossible it is to do that without automation."
So sellers often turn to standalone repricing tools or systems built into list management platforms. The problem with these systems, Michael said, is that they are based on matching the competition's price - and that's only half the answer.
"The point isn't to win the sale," Michael said. "It's to profitably win the sale. To do that, you need to know the competition's price and have a firm grip on your total, real costs based on how you are fulfilling the order for each specific product."
Etail's Unique Solution to the Problem of Profitable Repricing
Integrate with the Amazon subscription API, which notifies you when a price changes for one of your listings, gives you the top 20 competitive offers for the item, and provides additional detail on competitor's fulfillment methods.
Base repricing on strategy, not stand-alone fixed rules or algorithms. That way you can reprice individual SKUs based on product type, category listing, fulfillment channel, inventory age and status or several other factors - not just on beating a competitive price.
Gather all costs associated with the product including product cost, fulfillment cost, overhead, commission and other sales costs and change price - up or down - instantly to hit target margins within upper and lower price limits. You're always selling at your most competitive price - while protecting your margins.
Execute repricing at enterprise scale - with the platform capable of repricing 600,000 times per hour.
"We designed Etail for the needs of large, high volume sellers," Michael said. "We have single customers in very competitive markets managing and repricing 9 million SKUs on our platform. They couldn't be competitive or profitable without the Etail Solutions repricing system."
Only Etail offers Fulfillment Method Aware repricing where the total supplier charges for fulfilling an item are included in the repricing calculation.
In Their Own Words
Customers speak out on the value delivered by Etail repricing
Strategic Repricing - "Other than eBay, there isn't a single product we don't reprice. Plus, we are integrated with Amazon Mexico and Amazon Canada, so there are foreign currency concerns. I like the flexibility of Etail to reprice based on rules by channel."
-Amazon FBA Beauty Merchant
Improved Profitability - "Repricing with a tool like Etail is an absolute must for an Amazon business. Etail automatically sets the most competitive price. And sometimes it actually raises a price so I know I'm not leaving money on the table."
-Multi-Channel Electronics Drop Shipper
Margin Protection - "The Etail repricing model takes into account all of your costs; everything is included and calculated. That gives you 100 percent control so you can't lose money."
-Multi-Channel, Multi-Fulfillment Method Safety and Industrial Products Supplier