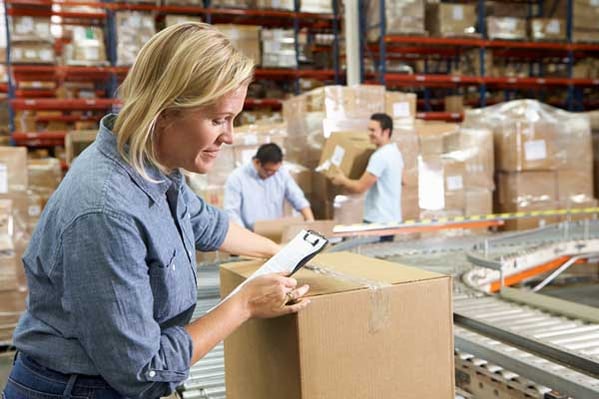 Anyone can drop ship on Amazon. And these days, it seems like everyone is. But there are a handful of select merchants who have taken the simple drop shipping business model and expanded it to seven- and eight-digit businesses. Their secret? Scale.
Drop shipping on Amazon is a business of scale. Margins are low. Competition is high. Products are relatively undifferentiated and sold by dozens of merchants racing to the bottom to win the Buy Box. Winners in the drop shipping game outpace the competition - adding new suppliers and catalogs, posting listings, profitably repricing, and managing inventory faster and more accurately than the other guys.
Then they leverage their new higher volume to negotiate better terms from their suppliers - further increasing their competitive advantage. They do it through end-to-end sales-to supplier automation. Two factors are critical for automating drop shipping at any high level of scale:
Accurate Data
Integrated Systems
Accurate Data
Accurate, reliable data is critical for successful automation. This data is both internally generated – sales and inventory data, for example – and externally provided, often by suppliers.
Internal Data -

Different ecommerce systems handle inventory levels in different ways. We believe the most accurate method involves creating a 'single item master SKU'. This inventory tracking method breaks inventory down to its lowest common denominator – often a single unit – and allows inventory to be reconciled and managed across channels, across suppliers, and regardless of various case packs and bundles, automatically.
Supplier Data - You can't sell if you don't know the product cost and availability. To automate, you need to work with suppliers who provide this information in a consistent format and in an automated – not manual – fashion. It's also important to work with suppliers who offer quality catalog content and product data. On Amazon, for example, you can leverage basic information about the product such as the UPC code or part number to match existing listings and not have to create them from scratch. Other marketplaces require unique listings and having quality content will make creating listings much easier.
Integrated Systems
Most experienced drop shippers understand the value of automation. Few experienced merchants, for example, would attempt to reprice more than a handful of SKUs in real time without turning to an automated repricing tool.
As their businesses grow, merchants continue to add automation tools and systems. But there comes to a point where multiple, disparate tools get in the way of growth. Reaching the next level of hands-free automated drop shipping, requires an integrated ecommerce platform. As their businesses grow, merchants continue to add automation tools and systems. But there comes to a point where multiple, disparate tools get in the way of growth. Reaching the next level of hands-free automated drop shipping, requires an integrated ecommerce platform.
These enterprise-level platforms seamlessly integrate sales data with supplier data. They also ensure that data is only entered once, then becomes the 'single point of truth' that is used by multiple tools throughout the platform. Finally they are designed for massive scale. Replatforming can be time-consuming and painful – even for successful projects – and you don't want to invest in a system that you'll eventually outgrow.
Important components of an integrated, automated ecommerce platform include:
Sales-to-Supplier Integration - As a drop shipper, you often are not the only merchant selling a specific product from your supplier. As other merchants make sales, they may deplete your supplier's inventory – inventory you are depending on to fill your own orders. The result is out-of-stocks, upset customers and potential penalties from the marketplace. Advanced platforms automatically adjust your listings based on supplier inventory – delisting them when your supplier is out of stock and automatically relisting them when product is available. Supplier integration also allows for automatic purchase order generation and shipping confirmation.
Catalog Management - It's easy to get up and running on multiple marketplaces. But managing product data across different sales channels can quickly become a mess. How you list products on your website isn't the same way you list on Amazon, eBay and Wal-Mart. Each marketplace has their own set of requirements, categories and rules. Your system should allow you to retrieve product data from multiple suppliers, normalize it and publish to all channels - exactly as each channel requires.
Pricing/Repricing - Your pricing rules need to automatically update and recalculate your selling price or your floor and ceiling levels each time the new feed is processed from your supplier. Repricing based on total costs – including fulfillment costs from multiple suppliers of the product – is the only way to ensure that you are pricing correctly and protecting your margins.
Availability - Overselling is one of the biggest sins online, especially on major marketplaces like Amazon and eBay. Your account can be permanently suspended if this gets out of hand. Your system needs to update your listings after receiving an update from your supplier. It must also be capable of dealing with the inevitable unit of measure conversions that must happen between your supplier's default unit of measure (a 6-pack for example), and your listings (an "each", 3-pack, 6-pack, etc). This is where the 'single master SKU' concept makes the process much easier and allows you to list, delist or adjust the inventory levels you publish – all driven by supplier inventory levels.
Order Processing - When a listing sells, you want to send that order to your supplier in a timely manner because other merchants might be pursuing that same inventory. Your system should receive the order and automatically create and send the drop ship purchase order to your supplier in whatever format they need (flat-file via FTP, EDI, Web-Services, or even just a PDF via email). Ideally your supplier can accept an electronic file that flows directly into their system. This will minimize human error and delays.
Tracking Confirmation - Because Amazon and most other marketplaces track how quickly you ship your orders, it is important that your supplier be able to electronically provide tracking information to you as soon as possible and that it is automatically forwarded to the marketplace. This doesn't need to be any more complicated than a flat-file dropped on an FTP folder with the PO number and tracking number, although there are other options as well.
Drop shipping is a game of scale and volume. The more volume you sell, the better pricing you can negotiate from your suppliers – giving you another advantage over the competition.
But the most important competitive advantage created by a hand-free, automated drop shipping business is the time that is freed up from automating repetitive or error-prone processes. You can grow without added overhead. More importantly, you can spend time on finding and negotiating new suppliers, investigating new channels, and focusing on other strategies to grow your business.
The Etail Advantage
Here's why Etail is the industry's most complete platform for high-volume drop shippers. We automate and integrate the process from end-to-end:
Finding New Suppliers - Our Supplier Profitability Analysis tool allows you to view a supplier's catalog and then figure out if you can make money selling any of their products – before you start negotiations with the supplier.
Managing Catalogs - Import product catalogs from suppliers into a centralized master catalog and publish channel specific product data.
Creating Listings - Use our Dynamic Auto Matching tool to create thousands of high-quality Amazon listings in days – not weeks or months.
Repricing - Reprice based on total costs – including specific supplier fulfillment costs. Our Integrated Dynamic Repricing tool is scalable to a million transactions an hour – or more.
Inventory and Price Management - Retrieve supplier feeds hourly, daily, or weekly and update prices and availability across all channels. Control available inventory on each channel and automatically adjust by channel when supplier inventory is low or items become unavailable.
PO Automation - Create and issue POs to suppliers in required file format after orders are received. Create multiple purchase orders for different suppliers at once.
Automated Shipping Notifications - Auto-send shipping confirmation and tracking information to the originating sales channel.
Ready to take your drop shipping business to the next level? See why Etail is the drop shipping platform you'll never outgrow.