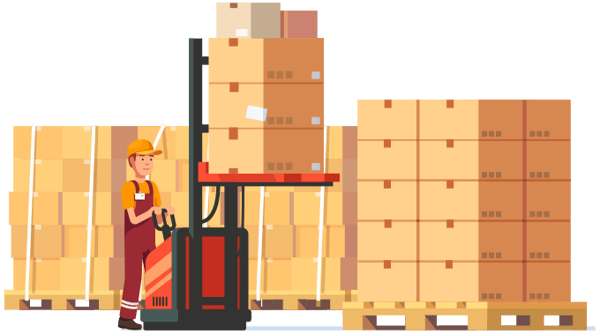 With growth comes challenges. Managing inventory is one of them.
Inventory management is one of the most common reasons fast-growing sellers decide to replatform. The challenge of managing inventory across multiple suppliers, channels and listings is often too great for their current disparate systems. And the consequences of not mastering inventory management are high - including tying up capital in overstocks, losing sales in out-of-stocks, and even account suspension.
Inventory is broken down into its lowest common denominator - the smallest unit of measure needed for either a sales or purchasing transaction. Called a "single item master", this can be accurately tracked, managed and forecast across multiple listings and channels.
Listings are driven by individual master SKUs, making meeting channels' content requirements, competitive pricing and updates easy.
Supplier data is integrated into real-time sales data. You set the rules. Then inventory replenishing requirements – even availability and pricing on individual listings - are automatically adjusted based on supplier inventory availability, product cost, shipping time, geographic location, and supplier performance.
It's all automated and executed in real-time with your most current data.
"I'm a big believer in systems and processes," said Jerry Kavesh, owner of Western Outlets, an Amazon FBA merchant. "I'm all about efficiency. It soon became very apparent that as my business grew, just using spreadsheets and Amazon reports wasn't going to work.
"I was looking for something that would scale with us and would be the best all around solution, not a couple of solutions that I would have to piece together," Jerry continued. "I liked Etail's design philosophy of a solid core data set that drove data throughout the system. I was very concerned with data integrity. Other systems needed you to enter the same data in multiple places and that always leads to mistakes."
Complex? Not really. Etail users often say the hardest part about implementing the platform is stepping back and letting inventory automation do its work.
"I admit it, I am a micromanager," said Chris Unangst, owner of Olivabel, a multi-channel electronics drop shipper. "When I had 15 to 20 orders a day I could go in and check their progress manually. But as I grew and I started doing 500 orders a day, it got beyond my ability to manage. I had to sit back, be hands off and trust Etail to get it right. That wasn't easy for me. But it worked beautifully. It worked beyond my expectations, like a well-oiled machine. I trust Etail Solutions and couldn't be happier."