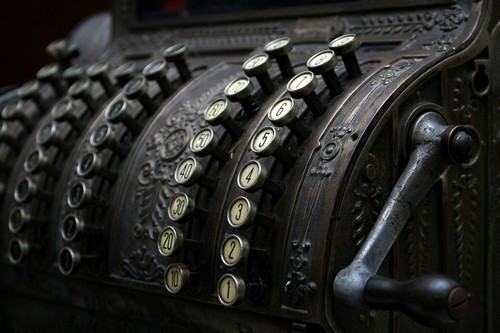 When it comes to Amazon repricers - all are definitely not the same! We're going to introduce you to the 3 features that are critical if you want your multi-channel e-commerce business to stay competitive.
An Amazon repricer enables multi-channel merchants to stay ahead of the competition and improve their chances of winning the Amazon Buy Box. This allows merchants to automate their pricing strategies when their product catalog has tens of thousands of SKUs and repricing manually isn't an option. However, with so many different Amazon repricers to choose from, they often struggle to understand what the most important features are and how critical they are to their business. We hope that by explaining the following 3 features, and how important they are, it will help to simplify the decision-making process when it comes to finding your Amazon repricer.
Feature 1: Seamless Integration
First and foremost, you need a repricer that can seamlessly integrate with your other systems and key areas of operation. It must have real-time visibility into your cost components (item cost, fulfillment/shipping costs, sales channel commissions, overhead cost) so you can build in your margin on top of these components. If the repricer you're considering can't tell immediately when any of these costs change and automatically adjust prices, give it a pass - because eventually you'll be putting your margins at risk. We discussed this concept at length in a previous post about Amazon repricing.
Feature 2: Amazon Subscription API
Second, you need a repricer that uses the Amazon subscription API. That means Amazon will notify you when a price changes for one of your listings. In addition, Amazon will also give you the top 20 offers for that item: who's selling it, whether or not they're a featured merchant, whether or not they're using Fulfillment By Amazon (FBA), the product cost, and the shipping cost. Your repricer should then be able to look at this data, determine what items need repricing, and instantly reprice them - without ever having to 'screen scrape' Amazon.
Feature 3: Reprice by Individual Listing
Finally, your repricer must be able to reprice items individually at the listing level because each listing has different competitors matched to it. For example, we know Amazon allows you to have multiple listings or ASINs for a single SKU. What you may not know is that many multi-channel e-commerce systems require you to have a one-to-one relationship between an ASIN and a SKU. What this means is, that if you have multiple ASINs on Amazon, you'll have to manage multiple SKUs in your system for what - in reality - is one item. As you can imagine, this makes inventory management, purchasing control, and competitive repricing almost impossible for mid to high-volume merchants because every SKU must first be manually combined!
Here at Etail Solutions we have an Amazon repricer that gets the job done effectively when it comes to multiple ASINs. Our Multi-Channel Management Platform ties them back to what we call a 'channel record.' A 'channel record' is a one-to-many relationship between a SKU and an ASIN. In other words, you can have one SKU and many channel records or listings across one or more marketplaces or sales channels. You can create as many channel records as you want and each of them can leverage its own competitive repricing rules. This allows you to reprice items individually at the listing level because, again, each listing has different competitors matched to it.


---

On Amazon, the large majority - 90% or more - of all sales go to the merchant who wins the Buy Box. However, consistently winning on multiple ASINs doesn't happen by accident. The competitive repricer built into the Etail Solutions Multi-Channel Management Platform provides a simple yet powerful solution for Amazon repricing - to help you win the right Buy Boxes more often, and to help you avoid competing on items where you'll lose money.
Bottom Line: Don't try to win the Buy Box at all costs. Be willing to walk away from it if it means not achieving desired profit margins. Your ultimate goal, remember, is profitable growth!